Function Hall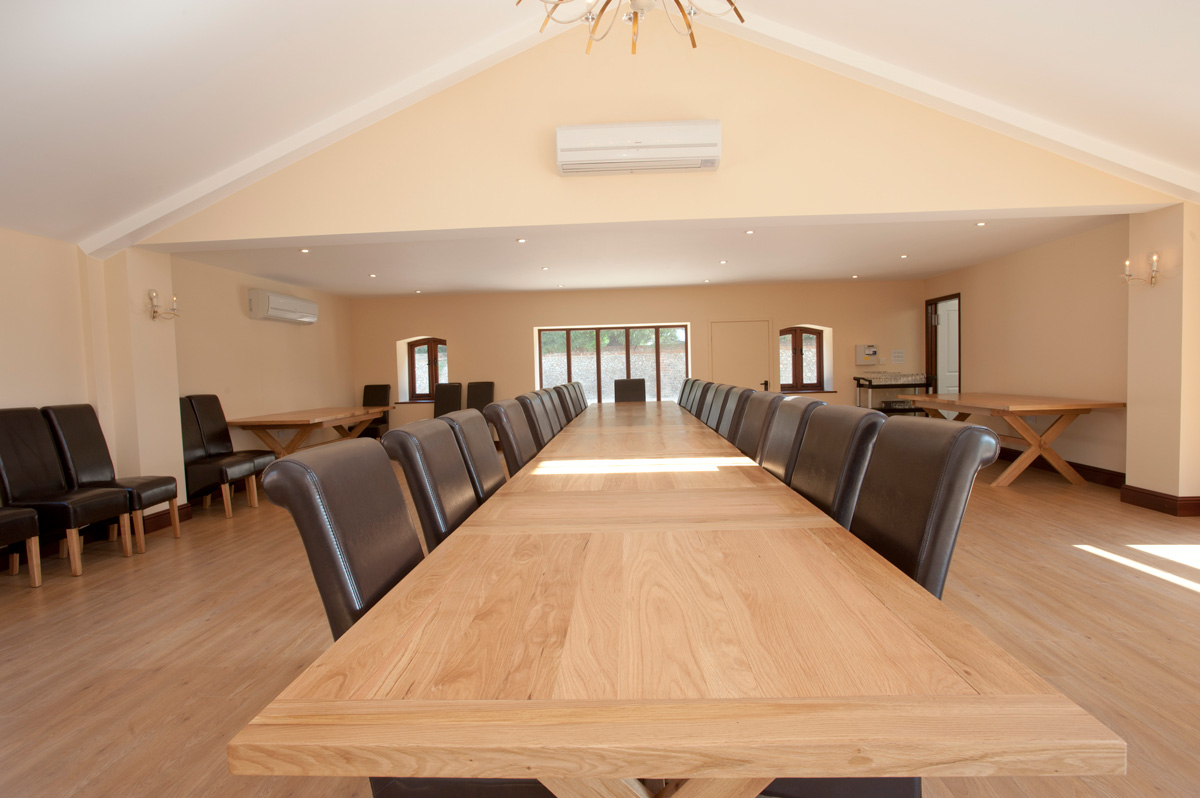 Function Hall
Our function hall is situated to the rear of all the barns and is free for use by guests staying within the barns for duration of their stay. (This is subject to private hire of the hall).
Within the hall we provide a mini gym and games which can entertain the children for hours, there is ample grass area outside of the hall. If you wish to use the barn for a private event through your stay this does come at an extra cost. Please check our Availability calendar for Prices & Availability. (Please note prices stated for private hire via the calendar are NOT our prices for Wedding Functions - Please see our Venue Hire page for this or contact us directly)
The hall has its very own catering kitchen, drinks fridge, which would be ideal for a gathering or a dinner for you and all your guests, with five long oak tables and faux leather chairs for up to 40 guests.
To hire the barn and for decoration purposes the dimensions of the barn is 25m x 8m.
In the catering kitchen there comes; Large Catering Fridge; 2 Microwaves; Hot Water Urn; Dual Cookers; Fryer; Hot Cupboard and Dishwasher. The catering utensils included in the kitchen are; Saucepans (Small - Large); Oven Baking Trays (Small-Large); Casserole Dishes, Salad Bowls; Serving Plates; All correctly coloured Chopping Boards and all types of cooking crockery.
Damage deposits required to be paid for large parties and for use of the Function Hall - Please See Terms & Conditions
If you wish for the Games and Gym equipment to be removed this is at an extra cost of £100.
Check Availability
Please note: Woodpecker & Kestrel have a separate Availability Calendar